SMP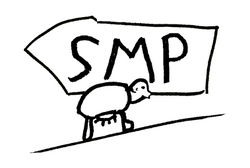 SMP is the small indie group developing this game out of a common love for strategy city building sims. The name "SMP" is most likely abbreviated from the username of one of the developers: Supermalparit.
Currently, there are two indie developers working in SMP.
Name: Xavi Canal
Roles: Code, Design and Songs composition
Age: 36
Country: Spain
Additional info: He is married and has two little boys. [1]
Contact:
Name: Ben Palgi
Roles: Graphics and Design
Age: 30
Country: Israel
Additional info: A hostile in-game called The Burning Pet is named after him.
Contact: